In order to make our staff more clear the company's strategic and development, to conquer all obstacles and torrent brave in next work.
We solemnly held the staff congress on July 4, 2015, In the meeting,our CEO Mr.Liu made a speech,he said since its inception, the progrss we achieved,the positive work attitude and spirit is obvious to all.He Affirmaed each department's effort and its results,and requires each department to develop a practical plan,to improve work efficiency in the next work.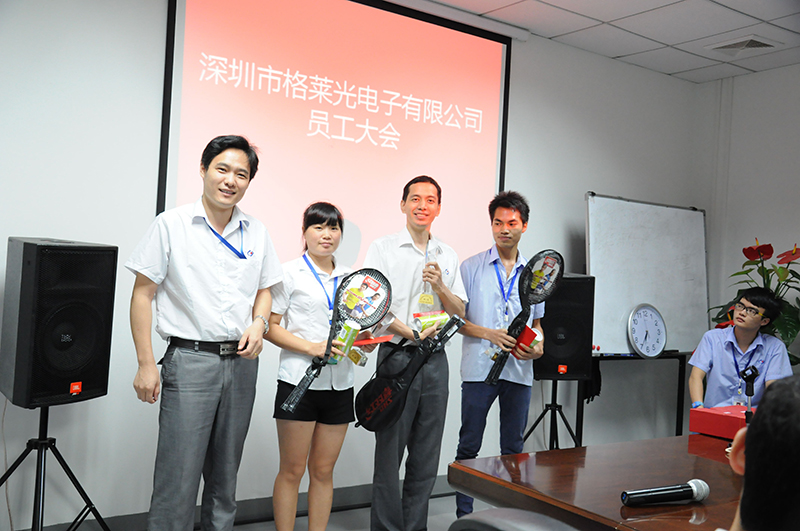 The main purposes of the staff meeting is to make the employees know the state and the model of company's business, and listens to employees.The employee representatives gave a speech,they are production manager Tan Lihua, excellent employee in May Huang wen chang, PD staff representatives Huyechao,new employee Dengchan. Those representatives analyzed the problems they met, and made the plan for the future work.
In the meeting, we also present an award (money award and the cup) to the excellent employee and the winner of the first session badminton activity hold in May. Meantime, to call everybody to look up to the good staff as example, and to study the spirit of always be the first and the devotion for work. Good employees in May is Huangwen chang from Research department, Tangming and Zhouliyuan from PD department.The first session badminton competition winner is: Champion Zhou Jinhong from project department.Second place Pangqingbo from PD department. Third place Lijieyan from PD department.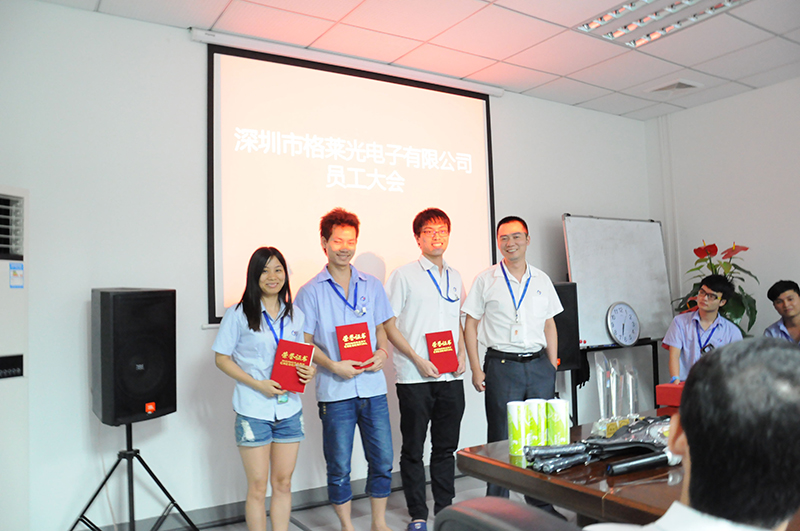 Vice President Mr. Chen give the award prizes for the winner of the first badminton race.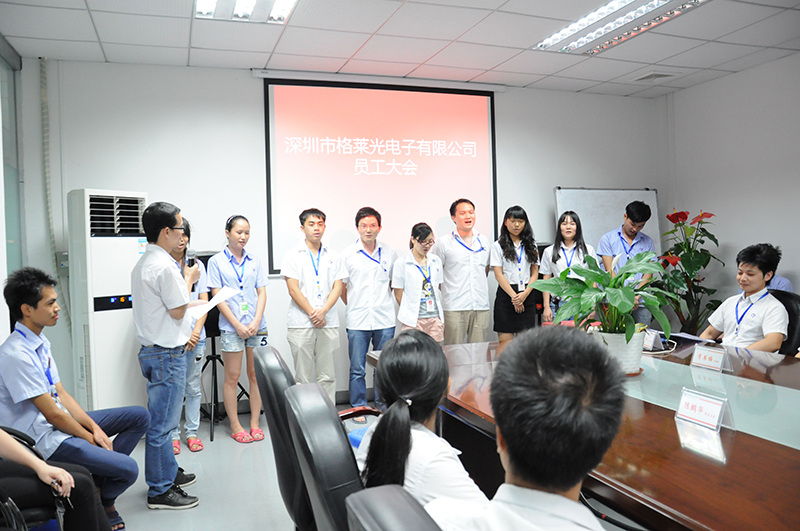 CEO Liu gave awards and the Certificate to the excellent employees in May.
In the end of the meeting, the head of Administrative Department Mr.wei lead the new employees to make a vow. At last, vice president Mr.Hu made a concluding speech. He fully affirmed the company's performance, indicated the direction of the work, and puts forward the ardent hope for new employees. The speech inspired everyone's morale.