Warm congratulations Shenzhen Glare-led audit was "Guangdong quality supplier certification" certificate by UL, audit compliance with the following eight criteria:

1.the real manufacturer
2. R & D capabilities
3. The ability to produce quality product
4. Corporate Social Responsibility
5. Scale enterprises
6. Reputation, goodwill
7. Marketing capabilities
8. Customer service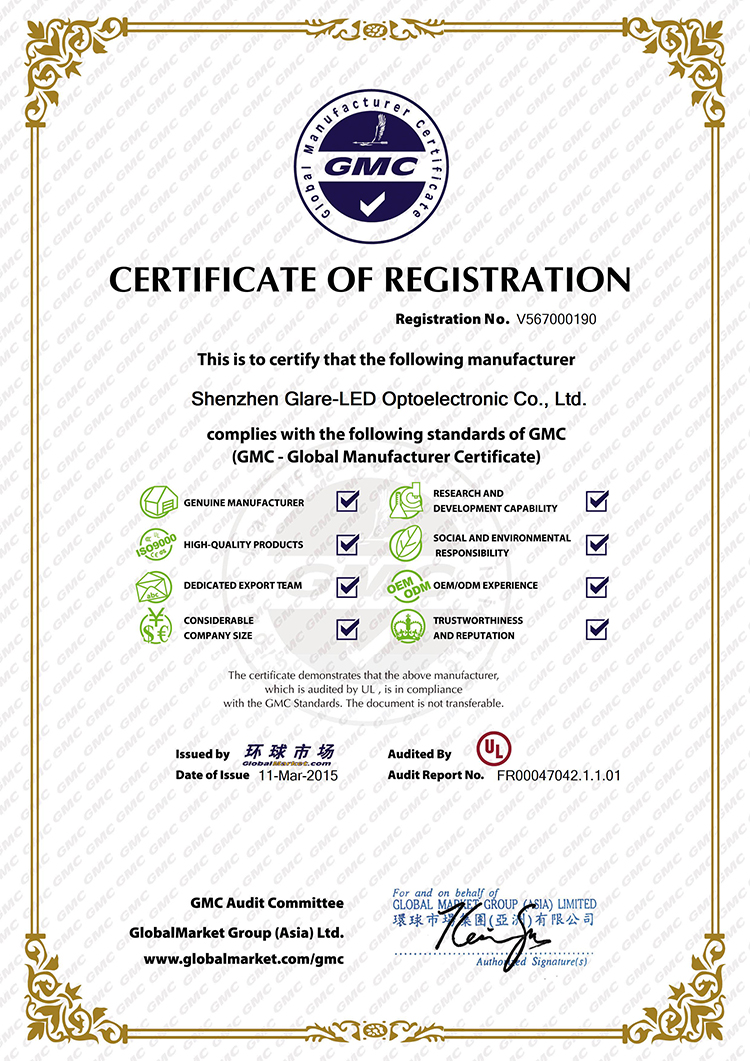 This certification for all staff morale Glare-led light has a great improvement, but also to make Glare-led on future prospects with confidence.