How time flies! And busy 2014 has been gone, we welcome hopeful year of 2015.In the future new year, we set new goals. Glare Optoelectronic Co., Ltd. of Shenzhen City hold a 2015 annual meeting on January 31, 2015. at Shishangmaofu Hotel, every staff attended the big celebration.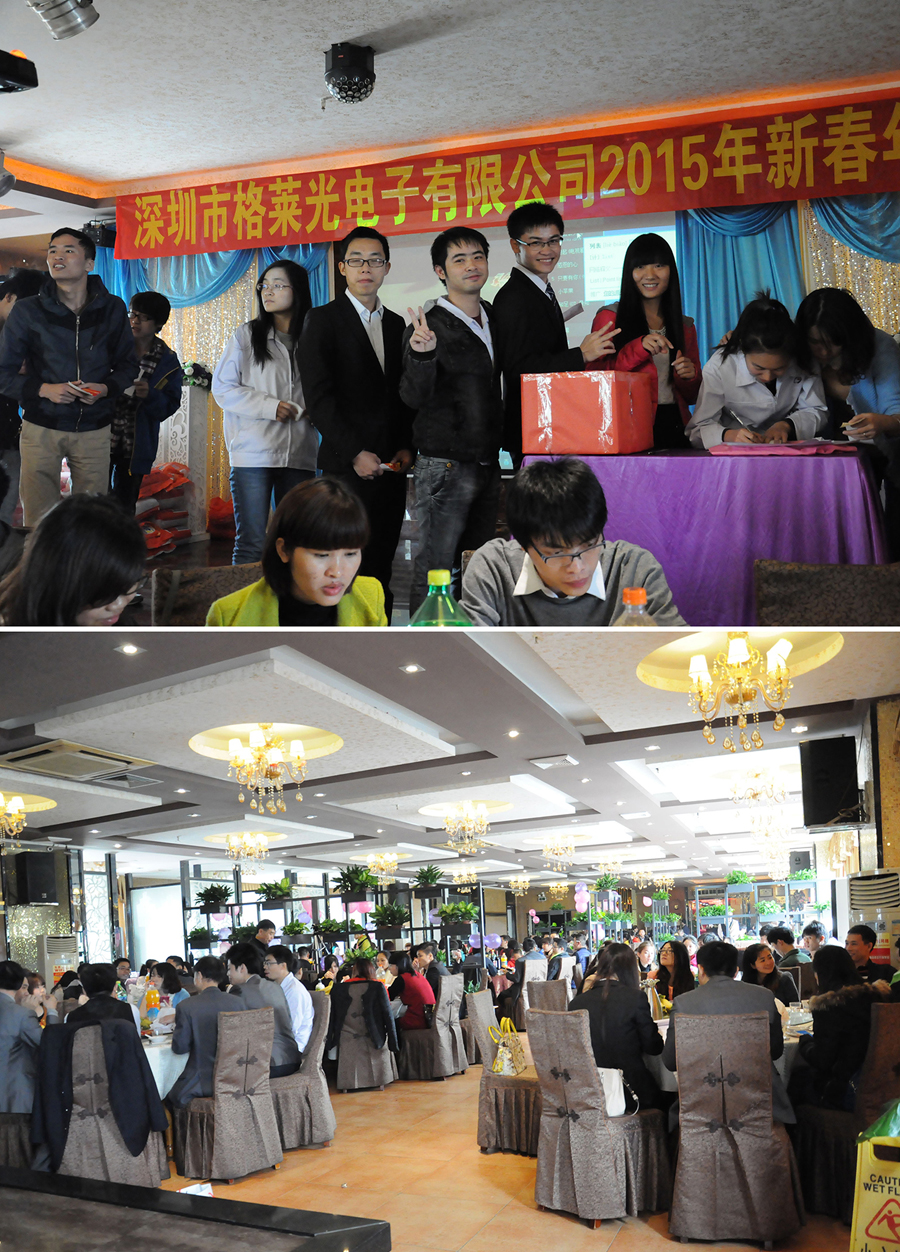 There were lots of fun in the meeting. First, the general manager of the company on behalf of the company leadership released a new-year message: we hope to come up with passion and enthusiasm for the Glare photoelectron 2015 era struggle! In the past year, members of the company gradually increased. The company's sales gradually grow, these are inseparable from the hard work and dedication of all members of the company, and the more inseparable from the strong support of manufacturers and partners.
The colorful year of 2014 had past, here comes the new year 2015 which full of hope and challenges. In 2014, we had joyful days and also tough time, but we had achieved a lot, both for work and life. Facing with 2015, we are hopeful and passionate, we are expecting achieve higher goal of work, conquer much bigger LED market and catch more chances to fulfill ourselves. We will keep trying to earn a more brilliant future for all of ourselves, we believe Glare LED CO. LTD. will become a much more specialized and more brilliant enterprise in the new year!