From April 22 to 23, 2021, the 23rd China Expressway Information Conference and technical product exhibition meeting was held in Suzhou. More than 300 domestic and foreign manufacturers from the field of transportation and information gathered together to show their latest and hottest innovation achievements and advanced technology products! As a high-quality manufacturer of led display in the field of intelligent transportation, Glare-led (Booth No.: F3: A122-A123) has been on the stage with the hottest product "P16 full color induction led display" and other products, which has become the focus of the exhibition "attracting the eye"!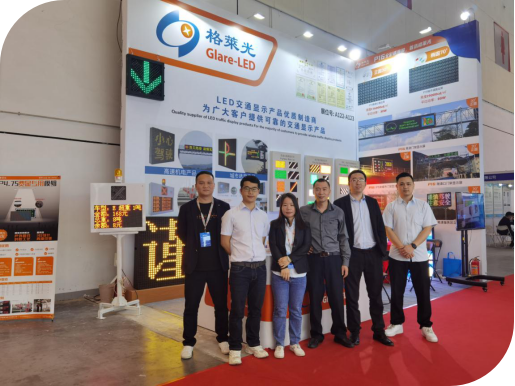 Glare-led products include: P16 full-color guidance screen, P33.33 led variable information sign, P25 led variable information sign, led Lane indicator (400 * 400, 600 * 600), new red fork and green arrow integrated board, P4.75 double-color Toll Fee led display , new fee led module, urban guidance module series display cabinet, highway led module series display cabinet, parking / rail transit led module series display cabinet...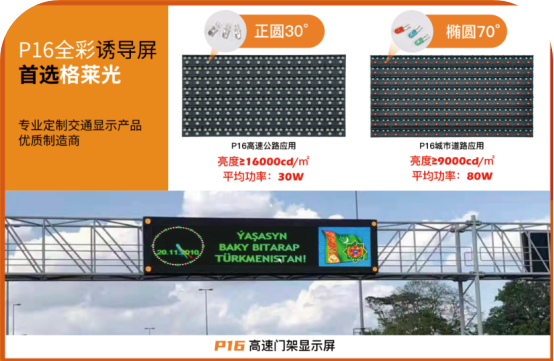 The p16 full-color guidance screen launched by our company was ceremoniously launched at the exhibition. It is mainly used for display screen of highway, urban road, tunnel portal, high-speed service area and urban diversion screen. With the characteristics of high brightness and low power consumption, it has attracted the attention of many visitors and come forward to understand the product information!

Glare-led is a national high-tech enterprise specializing in the R & D, design, production, marketing and engineering of LED outdoor / traffic display applications and supporting products. With products that are ahead of the industry standards, Glasgow has been generous and brilliant in the exhibition, which benefits from Glasgow's persistent innovation, continuous improvement of product quality and pursuit of excellence. In the exhibition, Glasgow also actively exchanges experience with peers, and jointly contributes to the development of the transportation industry!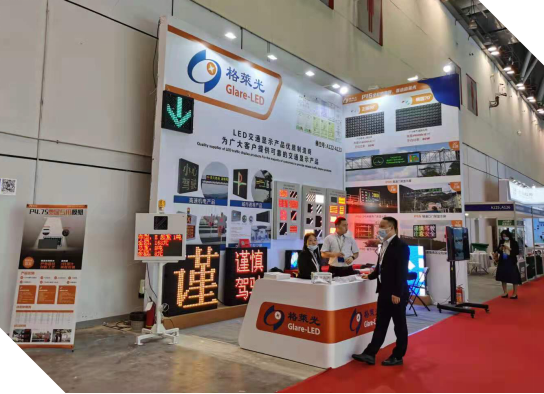 Since its establishment in 2006, we have focused on the field of traffic display screen, deeply cultivated the traffic industry, never forgetting the original intention, starting from the actual needs of customers, ensuring the quality, and being the most reliable partner of customers!
With the rapid development of information technology, highway will be more "intelligent and intelligent". Glare-led will continue to innovate and contribute to the intelligent development of expressway!