In order to effectively strengthen the company's fire safety management, popularize fire safety knowledge, and further enhance the fire safety awareness of employees, on November 6, 2020, Glare-led Co., Ltd. held the third quarter of this year's staff meeting and fire safety training and fire dispersion drill in the playground on the first floor!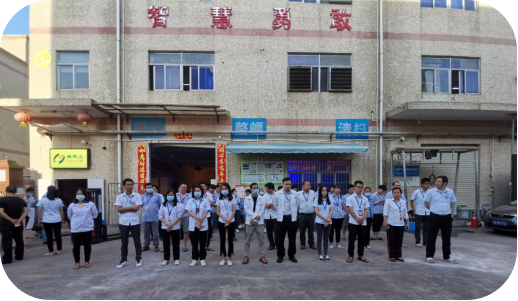 First of all, award prizes to excellent employees!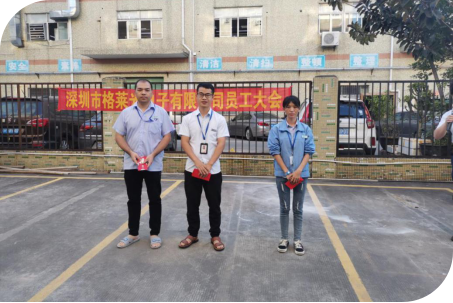 Secondly, Mr. Hu Jiong, deputy general manager, made an important speech. First, the popularization of safety issues, including personal health and safety, dormitory electricity safety and workshop electricity safety; second, strengthening the corporate culture publicity, enhancing the company's brand awareness,reliable intelligent display,ingenuity service,Glare-Led. This is what every Glare-led person must bear in mind. We should give full play to the craftsman spirit and develop a good team Work habits, starting from every bit of life, can be extended to work. Every Glare-led person should establish a correct outlook on life and society, and create a good corporate image to the public!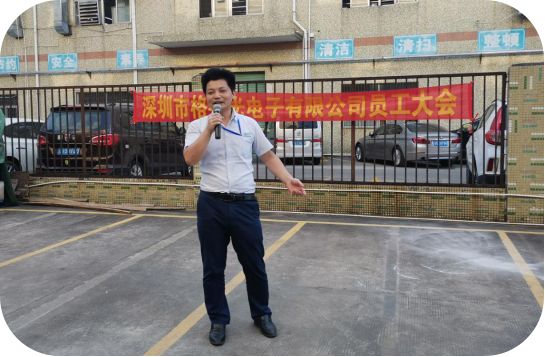 Then, the executive director publicized the relevant systems, including shoe cabinet management, the latest 5S inspection and other systems, requiring every employee to abide by the relevant systems of the company, start from themselves, and keep in mind the principle of safety first.
Finally, we invited Mr. Zhou, the fire safety technical consultant, to systematically explain to the staff the characteristics of the fire, the use of fire extinguishers, fire hydrants and other fire-fighting equipment, evacuation rules and other fire-fighting knowledge, demonstrate the use of fire extinguishers, and let the staff use fire extinguishers and fire hydrants to put out the fire.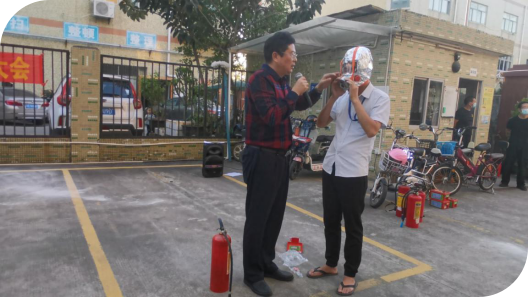 Explain how to use fire extinguisher and protective mask

Employees use fire extinguisher to put out the fire
Under the organization of the company leaders, all the employees can carry out the drill in an orderly way according to the instructions of Mr. Zhou, and achieve the expected effect of the drill.
Through this drill, the fire safety knowledge and sense of responsibility of the company's employees were further enhanced, so that everyone could understand and master the use of fire-fighting equipment, improve the self-protection and self rescue ability of fire, and provide more fire safety guarantee for future work and life!